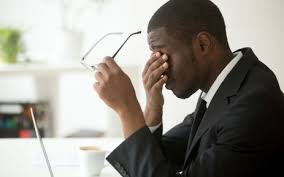 Having stress finding jobs from different companies? Its now easy go through www.luisguide.com publish your CV and wait for calls from Employers.
"I understand your situation I once needed a job too but i didn't know where to start with all of this sites and complications of applying without knowing that i can be selected. It was then i figured it out by using luisguide, I was able to get a good job that fulfilled my expectations. It was easy I just had to publish my CV through the website. I went for a free plan it took me sometime to be found by employers but It worked out fine. I presume maybe if it was a paid plan it would be much better.
The system is well organized and arranged for easy access and publishing of CV. I think this is the best way to advertise yourself or promote your carrier to world for better opportunities in a fast way. I always use luisguide and tell others about it as it has seem to be so helpful to me.", That was a quote from one of the job candidate in Luisguide.
No need to worry your time is now make a difference at your carrier by visiting our site and get published be exposed so you can get your dream job there here to guide your interests and make it possible.
The other thing is believing on yourself and believe on luisguide to publish your experiences and education background it assure your potentiality and abilities that are needed to the company.
Employers are having hard time finding the best candidates due to the time consuming which lead to the wrong choices. But luisguide is here for you to make it easier and simple just find your candidate of your choice regards of your conditions and terms.
Luisguide is here for everybody and its takes and publish all level candidate at there professional regardless of there level of education, experiences or location.